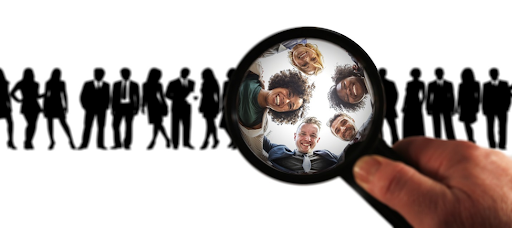 Difference Between Customer Equity and Customer Lifetime Value
---
By: Addison Kim
Oct 26, 2022
There are a number of informative marketing metrics in use today that can help identify opportunities and actions that will turn a good business into a highly successful one. Two preferred metrics that many accomplished brands use to help their business identify growth opportunities are customer equity and customer lifetime value (CLV). The two are closely intertwined but distinctly different. Here's how to think about and employ them both.
Difference between customer equity and customer lifetime value
Although they are based on similar principles, there is a difference between customer equity and customer lifetime value. The definition of customer lifetime value is the total value a customer brings to a business over the lifetime of their relationship with your company. Customer equity, on the other hand, is the combined total value of all the CLVs of all your customers.
Many business operators rely significantly on the customer equity metric to help them make the most important strategic decisions about determining budgets, developing new marketing campaigns, forecasting profits, and estimating their return on investments (ROI), in addition to other critical conclusions. Once you understand your customer equity, a new window of insight into your relationship with your customers will open.
But first things first. While you may be asking, "What is customer equity, and how do I calculate it for my business," there are a few important steps you must take first, the most important of which is to calculate your own CLV.
Customer lifetime value
Whether you own a small brick-and-mortar store, an online service business, or a large multinational company, you're constantly on the prowl to grow your customer base. But while you're making an effort to increase your quantity of customers, it's essential that you work to keep as many of your existing customers as possible, particularly those loyal buyers who choose you over your competitors time and time again. These repeat customers are as good as gold and can sustain your business into the future. The monetary valuation of those customers is what customer lifetime value is in marketing.
How to calculate customer lifetime value
Are you currently aware of what your existing clients are worth to you and your business? CLV is a way to understand the value of a given customer over their lifetime relationship with you. You can obtain your CLV with the following customer lifetime value formula:
Calculate your average purchase value and multiply it by the average number of purchases by a customer. This determines your customer value. Then, multiply that by the average lifespan of your customer. The result is your customer lifetime value.
This valuable benchmark can help you get a better look at all your business activities from a broad, long-term perspective and goes well beyond simply tracking the initial purchases your customer makes. Paying attention to CLV allows you to choose the future investments necessary to promote and improve your business.
Benefits of CLV
Customer loyalty is one of the most difficult assets for a business to attain, let alone understand. Have you ever wondered why your customers return to buy again? Do you know how often they return? Are you able to tell which customers are more likely to spend more, buy more often, provide referrals, or be of greater value to your business? Are there customers with high buying potential among your small accounts because they only buy from you when your competitors are out of stock? By determining your CLV, you'll be able to answer these questions and others, giving yourself a springboard to future success.
Establishing your CLV comes with many benefits. Most importantly, you can better focus your efforts related to acquiring new customers while you continue to tend to your existing customers and maintain a high retention rate with them. Only by doing both are you likely to grow your business to its maximum potential.
The result of your efforts in determining your CLV will have you thinking about your customers throughout their lifetime with data-focused, well-reasoned decisions about customer acquisition that will save you time and money in the long run and make your business more profitable and efficient.
Customer equity
Customer equity is an essential data metric for a business to develop and implement effective and efficient marketing strategies that will attract more customers and generate more revenues and profits.
How to calculate customer equity
The creation of your customer equity begins with finding your CLV. Customer equity is the total of all customer lifetime values (CLVs) for your business, and its measurement can help you identify how efficient your business is at acquiring new customers and growing your customer base.
By understanding your customer equity, you can learn the total expected profitability your business can generate from your customer base. To calculate the customer equity of your business, use the following customer equity formula:
Customer Equity = Sum of all Current and Future Customer Lifetime Values (CLV).
Benefits of customer equity
The insights you gain from understanding your customers could allow you to switch from interrupting people with advertising messages to targeting your marketing dollars to engage with the people who have already shown interest in your business. You can focus on repeat customers, followers on your social media, and subscribers to your email lists who are strong candidates for being influenced by your marketing efforts.
A business with high levels of customer equity is more likely to be valued higher than a company with lower customer equity. This can be especially important when you're considering the sale of a business. Note that there's no single metric that will answer all your questions and solve all your needs, and determining your customer equity and CLV is no exception to that rule. In fact, it's important to know that neither is a static metric that you can ascertain once and for all. Each will continue to change over time as you add or remove products or services from your business inventory or change your marketing tactics. However, monitoring both will help steer you away from negative trends and inadequate customer service and help you identify ways to improve customer loyalty and attract new and more profitable customers.
About the Author:

About the Author: