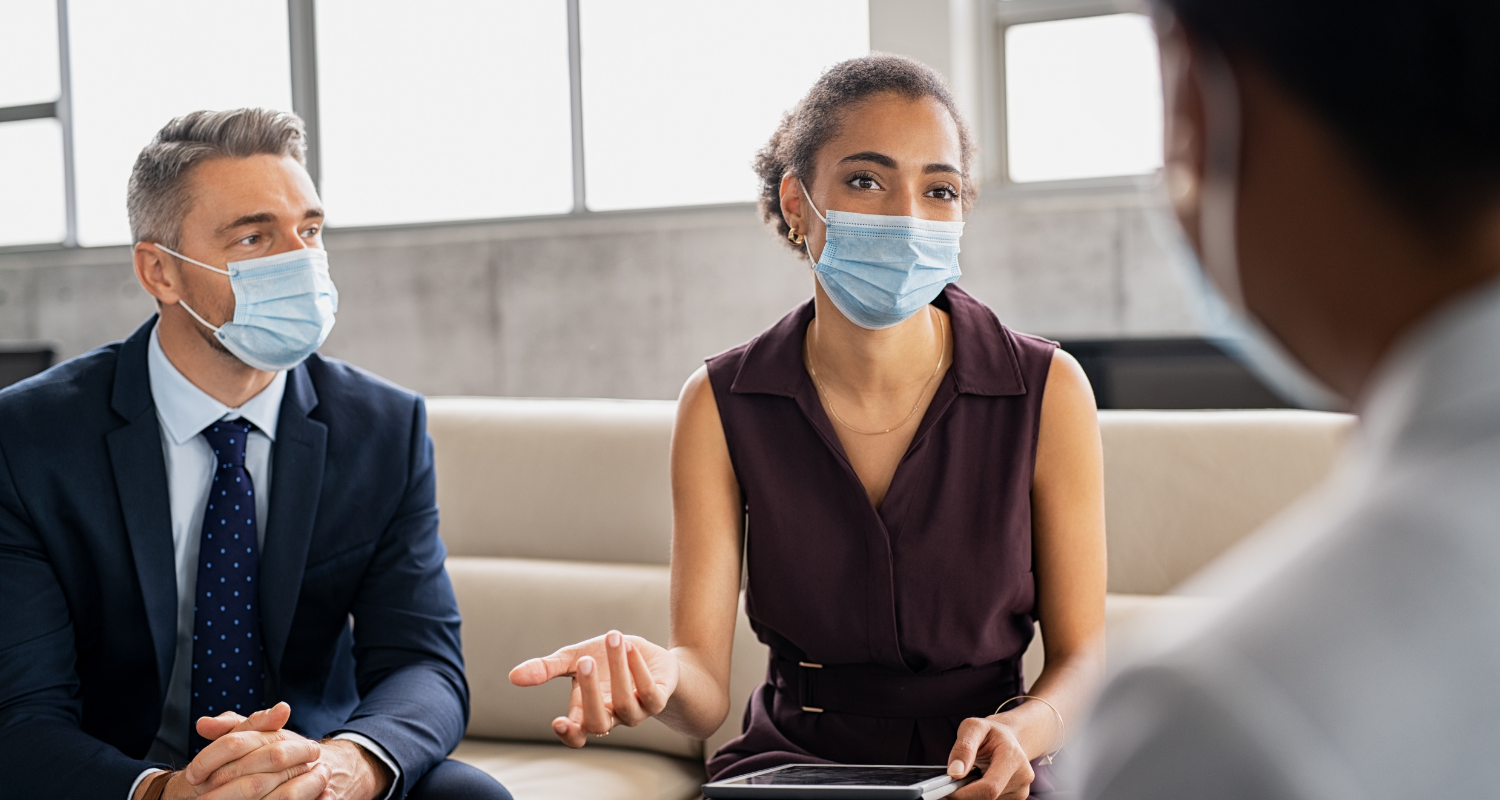 How to Sell During COVID-19: Sell Your Business During COVID
There may be a case for selling your business before the pandemic ends.
---
May 20, 2021
There may be a case for selling your business before the pandemic ends.
More than one year has passed since the WHO declared COVID-19 to be a global pandemic. The global economy has largely rebounded from its lows, but the future is still hazy.
For many business owners who have held on until now, there is considerable uncertainty about the future. The economic recovery is underway, but it will require years of energy and capital to fully complete.
Business owners who want to get their businesses back to pre-pandemic conditions will have to meet new and unpredictable demands. For many, the ability to sell the business at an attractive valuation now could save years of uncertainty. On the other hand, a pandemic seems like an inopportune time to sell a business – at first glance.
Is Now the Right Time to Sell?
It may seem counterintuitive, but now is not necessarily the worst time to sell a business. While the pandemic delayed more than 45% of business sale transactions in 2020, business experts and investors understand that pandemics are temporary by nature.
The fact that an organization closed its doors during the pandemic doesn't mean that it permanently lost its potential to grow and generate profits. If it had strong fundamentals before the pandemic, it could remain valuable well after the pandemic ends.
Depending on these variables and your own long-term plans as a business owner, now might be the right time to sell your business. This is especially true of business owners nearing retirement, whose net worth may be tied to the business. Taking on additional debt to fund business growth may not make financial sense in this case.
Why Business Owners Want to Sell Now
There are multiple reasons why a business owner may consider selling during COVID-19. You might reach the decision to sell due to any of the following factors:
Preparing for Retirement
Older business owners planning for retirement may not feel up to the challenge of retooling their business for a post-pandemic recovery. Others may be ill-equipped to handle the wave of cultural and technological advances that are shifting consumer behaviors in unexpected ways.
Long-term Change is Needed
While most people focus on the short-term impact of the pandemic itself, many long-term trends are beginning to show. Movie theater owners are preparing for a world dominated by on-demand streaming. Brick-and-mortar retailers are finding ways to either incorporate e-commerce into their workflow or bypass it entirely by focusing on the in-store experience.
Keeping the Business Involves Risk
These changes are thrusting business owners into new territory, and not everyone is equally prepared for the challenge. A business owner who sees these rapid market changes occurring may understandably start thinking about selling the business to someone who is willing to take the risk – especially if competitors are starting to bring new products and services to the market.
Health, Lifestyle, or Family changes
Health and family issues can also leave business owners eager to refocus their time and energy. Many business owners would now rather spend time with loved ones than respond to the day-to-day challenges of running a business.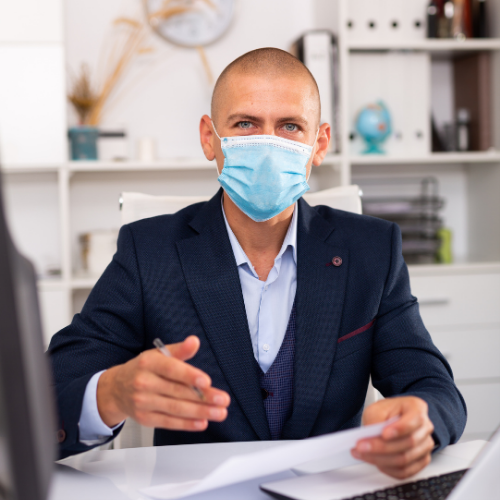 Will COVID Delay the Sale of My Business?
The COVID-19 pandemic did cause a significant slowdown in merger and acquisition activity among private businesses. These delays are becoming less severe over time, however. The highest level of disruption occurred during March 2020 when global lockdowns first took effect. Disruptions and delays have gradually become less severe over time since then.
The specific impact of COVID-19 on your business sale will depend on a variety of dynamic local factors. There is no way to accurately predict how these factors may impact a potential business sale. They may depend on things like customer loss, supply-chain disruptions, and the long-term impact on labor capacity in the local market.
Astute business owners and advisors can identify some of these risks and negotiate transactions that take them into account. Robust purchase agreement provisions can help offset some of the risks associated with COVID-related delays or extenuating circumstances.
Take the time to factor market conditions and future living expenses into the calculation of selling your business during COVID-19. If you find that you cannot sell for anything but top-of-the-market value and still meet your needs, now might not be the time to sell.
Will Conditions Change Over Time?
Of the many uncertainties surrounding today's economy, change is the one fixed guarantee. Every pandemic in history ended. Any investor interested in buying a business is predicting that at some point down the line, the pandemic will be history.
The Spanish Flu of 1918-1920 depressed the United States economy by seven percentage points and raised inflation by five. For comparison, the United States' average GDP growth for the last eight decades is around three percent – which means the early twentieth-century pandemic eliminated more than two years of economic growth before giving way to the Roaring Twenties.
As a business owner who wants to learn how to sell during COVID-19, you can use this knowledge to your advantage. Many business owners are choosing to structure their sale so that some percentage of its proceeds are based on future business performance. This can help business owners mitigate the risk of selling the business today only to find its value rise considerably in the post-pandemic economy.
How to Sell a Business During COVID-19
Flexible deal structures and capital sources allow buyers and sellers to negotiate deals that work out well for both parties. The process of selling your business during COVID-19 may be complex and time-consuming, but as long as every party is invested in the business's long-term success, it is achievable.
If you have not ever previously considered selling your business, it may be worthwhile to test it with your absence for a week. If your business can run according to its new pandemic-era model without your daily input for a week, you may be in a good position to streamline the sales process.
If that scenario is unimaginable because your presence is absolutely critical, a private equity partnership might offer the critical balance you need. Professional, future-oriented buyers will value the insight that your experience lends to operating the business.
Improving your operations, training your staff, and deploying systems that enable business success can help you make the most of your decision to sell your business during the COVID-19 pandemic. These steps ensure that everyone – from employers to stakeholders and family members – comes out of the deal a little bit ahead.
Sources:
https://www.kiplinger.com/business/small-business/602525/covid-19-weary-business-owners-can-win-by-adopting-the-right-mindset
https://evobizsales.com/a-private-equity-firm-veterans-advice-for-business-owners-preparing-to-sell/
https://www.mckinsey.com/business-functions/strategy-and-corporate-finance/our-insights/economic-conditions-outlook-march-2021
https://www.mckinsey.com/business-functions/risk/our-insights/covid-19-implications-for-business
https://bschool.pepperdine.edu/institutes-centers/centers/applied-research/research/pcmsurvey/
https://www.cnbc.com/2020/05/14/how-to-sell-your-business-and-retire-during-coronavirus-pandemic.html
https://www.uschamber.com/co/start/strategy/selling-business-during-pandemichttps://www.kiplinger.com/business/small-business/601558/selling-a-business-during-the-covid-19-pandemic-you-want-to-sell-but
About the Author:

About the Author: