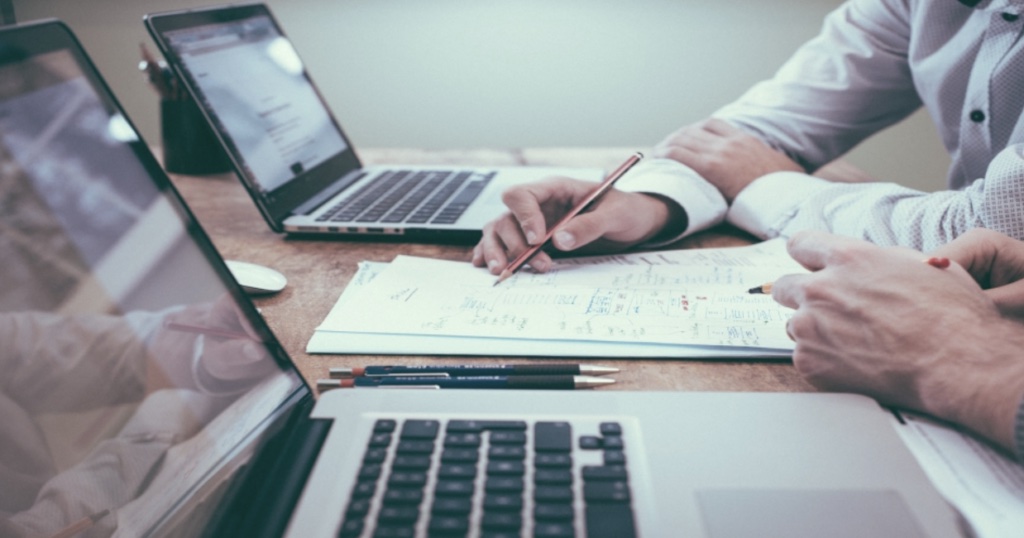 Buying Out a Business Partner: Everything You Need to Know
---
May 13, 2022
There may come a time when the best partnerships have run their course. Even the Beatles, heralded by some as the greatest rock band ever, were only together for about ten years. A business partnership might go through similar stages, and sometimes, it's simply time to move on to the next thing.
There are multiple reasons to consider buying out a business partner. Maybe you have different visions for the company's future. Perhaps you're tired of working together, or the business can no longer meet the needs of everyone involved.
However, determining if and how to buy out a business partner can be a significant decision. If you're thinking about buying out your business partner, there are a few things you need to consider before taking the plunge.
When Should You Buy Out a Business Partner?
Buyouts happen for a host of reasons: performance, divergent goals, or one partner's unwillingness to take on more responsibility. Frequently, there are additional factors outside of the business: disability, health issues, or even family status changes can drive partners to seek a new role in or outside of the company.
The decision to buy out your business partner is rarely easy. Once you've decided, the outcome depends on your buyout agreement, your relationship with your partner, and your finances.
While financial constraints aren't all that matters, they can play a significant factor in a buyout. Because there may also be legal constraints affecting the economic feasibility, it doesn't hurt to seek legal advice early in the process.
Steps of a Business Partner Buyout
If you've never gone through the buyout process before, there are several steps you can take to make sure things go smoothly.
Get a business valuation to determine the fair market value of the business
If you are wondering, "How do you value a company for a partner buyout," the answer is simple: get an independent business valuation. This is crucial for determining how much you'll pay to buy the business and ensure it is a fair price. An independent business valuation often makes both parties more likely to come to an agreement on price and feel comfortable knowing it was calculated by an independent third party. Regularly evaluating your business carries significant benefits outside of a buyout situation. If you haven't had your business evaluated lately (or ever), it's a great place to get started.
Use that valuation as your starting point when negotiating with your partner.
Make your offer
Once you have determined your company's value and decided how much you would be willing to pay for it, present your offer in writing to all shareholders (except yourself). You can present the written offer in person or by email—whatever makes sense for your situation.
The key is to make sure that your offer is fair and reasonable.
Negotiate the Terms of the Deal
Even the best business relationships can turn sour when money or power is involved. Negotiating with a partner can be awkward, but it's essential to do so professionally and calmly. When determining how to buy someone out of business, decide on your maximum offer and an ideal resolution in advance.

Decide on how you'll finance and pay for the buyout
Once you and your partner(s) have settled on an amount, you need to decide how you'll pay for it. If you're buying a large portion of the business, or if it has significant assets, you might want to get a loan to buy out a business partner. In this case, you will have to decide whether you will get a bank loan or pursue other methods like seeking private equity funding or using an SBA loan.
However, you may be able to complete the partnership buyout in cash if the business is relatively small or you have significant assets.
In a profitable business, you might try negotiating an earn-out. In this situation, you take control of the company and make payments to your former partner until reaching the amount defined in your partnership buyout agreements. If you're making payments instead of paying all at once, tie those payments to specific performance milestones so they're paid out for the continued success of the business.
Get legal and tax consultation
Compliance with local, state, and federal laws is essential. Your lawyer will help you navigate the legal aspects of the process and make sure that you file all paperwork correctly.
It's wise to consult with an attorney about your options for buying out a business partner throughout the process to avoid coming to an agreement and tripping up the sale due to a legal issue.
A partnership buyout in a company often comes down to negotiation. All parties should have an attorney on hand during negotiations to fully understand their legal obligations to one another before finalizing the deal.
Create a written agreement
Once both parties have agreed to the terms of the buyout, get everything in writing, including any future payments. You'll want to avoid a situation where the partnership buyout agreement is unclear or open to differing interpretations.
Communicate with your partners
Keeping lines of communication open before, during, and after the buyout helps ease the transition for all parties. Let them know what their responsibilities will be or won't be after the sale is finalized.
You may even want them to remain involved in your business after the transaction, especially if they are experts in aspects of the business that you are not. Establish what both parties need from the other to be happy going forward.
A successful buyout
Buying out a business partner is a significant decision involving a long and complicated process. How to buy out a partner will depend on your business structure and the terms of your partnership agreement. It requires good communication, a lot of planning, and detailed paperwork.
A financial professional who has worked with businesses like yours can help you assess your situation and successfully guide you through the process.
About the Author:

About the Author: